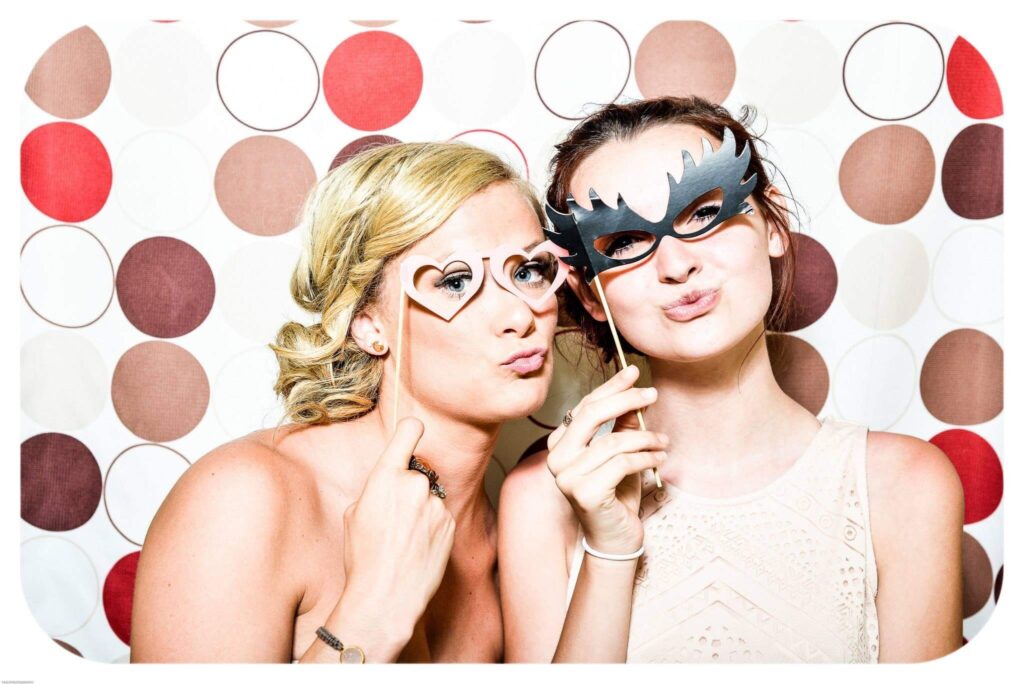 26 Unique Party Themes for Adults
As a child, planning a birthday party was a breeze. Pick your favourite character or movie, and go all out with on-theme decorations. However, as adults, choosing party themes can be a bit trickier. You're not likely to have family and friends over for the traditional pizza and cake, and you probably see your friends regularly. So, how do you make it special without the paper plates and balloons? The key to planning the perfect party theme for adults is thinking outside the ordinary. What is something you like to do but don't do often? Or maybe it's something you've never tried before, but always wanted to do.
If you're still completely clueless, and searching for the perfect adult party themes, we've compiled an ultimate party checklist of epic unique party themes for adults that will elevate your party planning game.
1. 70's Disco, 80's Retro or 90's Pop Theme
Everyone loves a good party theme for adults, so why not get your guests to come dressed in the fashion of the 1980s or as one of their favourite movie stars or celebrities of that decade? Have our party planners put together an 80s inspired playlist as well as some brightly coloured cocktails for the guests to drink whilst dancing the night away to cheesy pop music! Leggings and ra-ra skirts at the ready! Pull out the wigs for a 70's theme party, or even a 90's UV party!
2. Vintage Hollywood Glam Party Theme
Embrace the glamour of old Hollywood with a black-tie affair. It's an excellent choice for adult parties, whether you're celebrating a bridal shower, birthday, graduation, baby shower, or New Year's Eve. Make your guests feel like movie stars with elegant dresses and tuxedos, reliving the glory of early Hollywood. Whether it's a Great Gatsby-style soiree or an Oscar watch party, there are plenty of ways to make your Hollywood theme party a success, from decor to treats and attire. It's a theme that offers both vintage and modern options.
3. All White Party Theme
If you're feeling stuck with party planning, try stripping away all the colours and host an all-white party. White parties have been popular among adult party themes for years, especially in warm weather. While wearing white is often the only requirement, you can take it up a notch by making everything white, from desserts to decor. This theme is perfect for a wedding, rehearsal dinner, or bridal shower.
4. Art Deco/Gatsby Speakeasy | 1920s Theme
Travel back to the roaring twenties, an era of glitz and glamour with flapper dresses, cloche hats, and speakeasy cocktails. You can recreate the perfect scene from the 1920s and even add a twist by hosting a 1920s murder mystery event. Jazz music and sophisticated attire will transport your guests to the Roaring Twenties.
5. Superhero Theme vs Villains
Superheroes aren't just for kids! This theme is fantastic for adults too. Encourage your guests to dress as their favourite superheroes or get creative with made-up superhero personas like The Incredible Prism, The Luna Mistress or even something silly like The Super Incredible Spoon Man! You can find superhero name generators online for inspiration.

Decorate the lair with licenced party decorations from Batman, Superman, Spiderman, and The Hulk – find old comic books to create fantastic bunting flags and create "Bam!" and "Kapow!" signs for a fantastic photo booth. It's a battle of good vs. evil, creating an atmosphere filled with excitement and heroics.
6. Nostalgia Night
Relive your favourite decade, such as the '80s or '90s, with music, fashion, and activities from that era. Nostalgia Night is the perfect choice for those looking to combine adult party themes with a touch of sentimental bliss. Dust off your retro gear and dance to the iconic tunes of the past.
7. Around the World
Take your guests on a globetrotting adventure without leaving the venue. Each room or area represents a different country, complete with authentic cuisine and decor. Your guests can savour worldly delights and soak in the international ambiance. A great adults party theme idea for those travel enthusiasts and foodies.
8. Wine and Paint Party
Unleash your guests' creativity at a wine and paint party. Allow them to enjoy wine while channelling their inner artists by creating their own masterpieces. It's an excellent opportunity for guests to express themselves while sipping on delicious wine. Party entertainment and artistry, all in one.
9. Masquerade Ball
Elegance and mystery come together in a Masquerade Ball. Encourage guests to wear elegant masks and formal attire for a night filled with enchantment. This sophisticated unique adult party theme oozes class and is perfect for those who seek an air of mystique.
10. Carnival or Circus
Turn your venue into a vibrant carnival or circus with classic games, popcorn, cotton candy, and even a small Ferris wheel. This adults party theme idea is all about creating a fun and colourful atmosphere. Perfect for those who want to evoke the thrill of the big top.
11. Glow-in-the-Dark Party
Light up the night with a visually stunning experience. Utilise black lights and neon decorations, and ask guests to wear neon clothing. The result? A mesmerising, glow-in-the-dark atmosphere that will have everyone talking long after the party is over.
12. Alice in Wonderland: Through the Looking Glass
Take your guests on a journey through the looking glass with a surreal and fantastical theme.
Create a whimsical and surreal world inspired by the classic tale with oversized props and eccentric decorations for a truly unique adult party theme.
13. Tropical Luau
Bring the Hawaiian spirit to your party with leis, tiki torches, and a tropical drink bar. A tropical luau theme transforms your event into a paradise of fun and relaxation, making it an ideal choice for a summer celebration.
14. Game of Thrones
Embrace the medieval fantasy world of Westeros with costumes, swords, and a grand feast fit for kings and queens. Dive into the world of intrigue, power, and dragons in a Game of Thrones-themed party.
15. Under the Stars
Set up an outdoor stargazing party with telescopes, cosy blankets, and comfortable seating. Enjoy this theme party idea for a celestial experience that allows guests to connect with the cosmos and enjoy the wonder of the night sky.
16. Cruise Ship Party
Transform your venue into a luxurious cruise ship, complete with a buffet, tropical drinks, and nautical decor for a brilliant adult party theme. Your guests will feel like they're sailing the high seas, making it a perfect choice for a unique nautical adventure.
17. Boho Chic
Create a relaxed, bohemian atmosphere with dreamcatchers, floor cushions, and a focus on artistic expression. Boho chic is a perfect theme for those who appreciate laid-back elegance and creativity.
18. Mad Hatter Tea Party
Take your guests down the rabbit hole with this quirky and whimsical adult party theme idea. Adorn the venue with colourful decorations and serve unconventional tea party treats for a truly enchanting experience.
19. Moulin Rouge
Capture the essence of the Parisian cabaret with can-can dancers, red and black decor, and a touch of burlesque. A Moulin Rouge party theme for adults idea adds a touch of allure and intrigue to your event.
20. Escape Room Party
Turn your venue into an escape room experience for a challenging and immersive adventure. Your guests will enjoy working together to unravel mysteries and escape within a set time limit.
21. Camping or Bonfire Party
Host an outdoor party with tents, marshmallow roasting, and a campfire for a cozy and rustic feel. A camping or bonfire theme is perfect for those who enjoy the great outdoors and the warmth of a campfire.
22. Candyland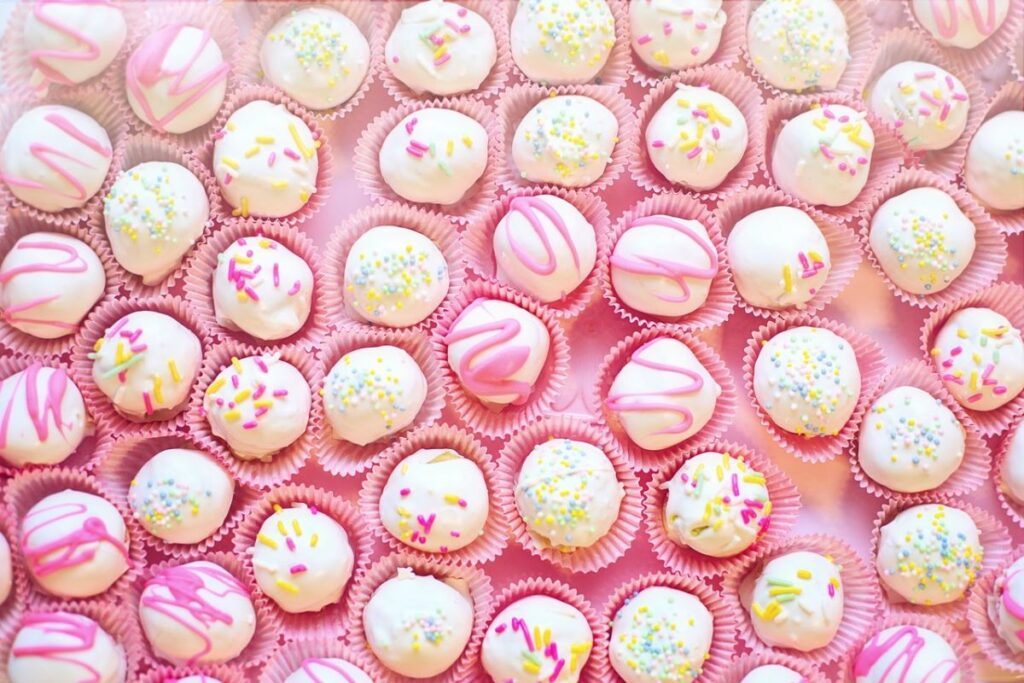 Create a colourful world with oversized sweet decorations, a sweets buffet, and a playful atmosphere. This adult party theme is a delightful choice for those with a sweet tooth and a love for whimsy.
23. Blacklight Yoga Party
Combine yoga with a neon and blacklight setting for a unique and invigorating experience. Guests can rejuvenate their bodies and minds in this captivating environment.
24. Pirate Adventure
Transform your venue into a pirate ship and encourage guests to come dressed as swashbucklers for a seafaring adventure. Embark on a quest for hidden treasures, and let the adventure begin!
25. Galactic Space Party
Explore the cosmos with a space-themed party featuring starry decor, astronaut costumes, and celestial cocktails. It's an otherworldly adventure that's perfect for stargazers and science fiction enthusiasts.
26. Vintage Video Game Night
Relive the nostalgia of classic video games with arcade cabinets, retro consoles, and game-themed decorations. Your guests will revel in the memories of their favourite games.
Party Theme Ideas for Adults the Last Say!
Now that you have a plethora of epic theme parties for adults, it's time to get creative with your party planning. Whether you're into nostalgia, adventure, fantasy, or relaxation, there's a theme that will make your adult party an unforgettable experience. Whatever way you choose to party we hope our ultimate guide has helped you to choose the perfect theme for your adult party. Start your party planning and make your next party the talk of the town!
Party Venue at Eastwood Hall
If you are looking for the perfect party venue then our team of experts at Eastwood Hall will work with you to create the perfect party event. Holding up to 340 guests with optional accommodation and in-house catering, our party venue in Nottingham provides successful nights that you and your guests will remember.
Whether you are looking for venues for a birthday party, anniversary or you just feel like having a good time, a party is a good way to make memories and paint the town red. Our party venue near Nottingham City Centre will set the tone for the evening. We believe it's important to get it right and at Eastwood Hall, our experienced team will help ensure your event runs smoothly in one of our many party rooms, available for a variety of party sizes.
Are you looking to plan a hen party? If so we think you'd love this blog post! Read our list of Great Outdoor Hen Party Ideas.
Go back to other articles